WSHN06 – 6 Days Wildlife Parks, Lakes & Peaks Journey through Kenya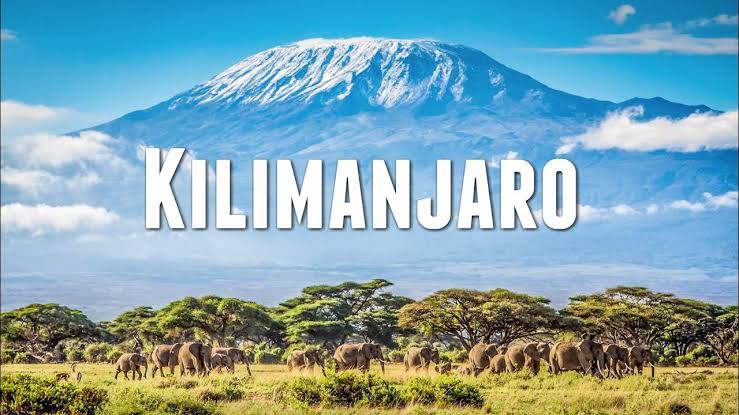 This adventurer safari starts at the Amboseli lying at the backdrop of the highest lone standing mountain in the world, Kilimanjaro. The drive through Nairobi and settle at the Lake Naivasha Lodge for lunch and enjoy a boat ride in the afternoon. The climax to this is Africa's leading wildlife destination, the magical Masai Mara.
Day 1. Nairobi Airport/CBD Hotel to Amboseli National Park
Pick up from Jomo Kenyatta airport or Nairobi accommodation and proceed to
Amboseli National Park
Game drive on arrival in Amboseli National Park with a game drive en-route for lunch Mara Simba Lodge
Afternoon game drive in the reserve.
Dinner and Overnight at Amboseli Serena Lodge  or similar – FB
"Home of the African Elephant" – Crowned by Mount Kilimanjaro, Africa's highest peak, the Amboseli National Parks is one of Kenya's most popular parks. The name "Amboseli" comes from a Maasai word meaning "salty dust", and it is one of the best places in Africa to view large herds of elephants up close. Nature lovers can explore five different habitats here ranging from the dried-up bed of Lake Amboseli, wetlands with sulphur springs, the savannah and woodlands.
They can also visit the local Maasai community who live around the park and experience their authentic culture. – Amboseli offers great wildlife viewing, and four of the Big Five are present. Rhinos are absent, but big herds of elephants reliably move to and from the marshy swamps in the center of the park. Buffalo, wildebeest, Burchell's zebra and gazelle are all very common. Lions are the easiest to spot of the big cats, but sightings are hit-and-
Day 2. Full day at Amboseli National Park
06:30 – 07:30 Hrs. Breakfast
07:45 – 11:30 Hrs – Morning and Mid-morning game drive
Lunch at the lodge
After lunch, enjoy a short siesta.
Afternoon game drive in the reserve ( 16:00 – 18:30 Hrs )
Dinner and Overnight at Amboseli Serena Lodge  or similar – FB
Day 3. Amboseli National Park & Lake Naivasha
Breakfast in the lodge. Depart for Naivasha by 07.15 Hrs.
Lunch on at the Lake Naivasha Simba Lodge
Check- in. Afternoon game drive in the park to visit the Baboon Cliff, Makalia Falls and the Lake itself with millions of Flamingos, Pelicans and Ducks. You may find other animals relaxing on the shore of the Lake or drink water. Dinner and Overnight at Lake Naivasha Simba Lodge– HB
But Lake Naivasha is more than a body of blue water. Aside from a serene and relaxing atmosphere, the lake is home to fertile soil and abundant in natural bounty. The lake shore is adorned by grassy banks as well as olive and cacti trees. Naivasha is surrounded by majestic forests that can enchant any traveler. A particular tree to look for while here is the famous yellow fever tree (Acacia Xanthosphlea). Beside Lake Naivasha is the Moi South Lake Road. Here, you will see a series of charming flower farms housed in translucent tents. It is common to see locals make their way to the lake to work in these flowers farms. This beautiful freshwater lake stretches 13 kilometers, and has a depth of five meters.
Day 4. Lake Naivasha & Masai Mara
After breakfast, drive to Masai Mara arriving in time for lunch at Mara Serena Lodge. In the afternoon at 4pm, embark on another game drive until sunset whereby you will go back to your lodge.
Dinner and overnight at Mara Serena Lodge
Masai Mara – he Masai Mara is one of Africa's most famous parks. The wildlife viewing is superb throughout the year. The grassy plains and regular rainfall supports a huge population of herbivores, in turn attracting many predators. All three big cats are relatively easy to see. The yearly wildebeest migration coming through the park is one of the world's most amazing wildlife spectacles.
Day 5. Mara National Reserve
The Whole day to soak up life in Masai Mara with two main game drives plus meals. This will involve breakfast, lunch and dinner and early morning game drive before breakfast, midday and afternoon
The Wildebeest Migration – The Serengeti-Mara ecosystem is home to the annual wildebeest migration where 2.5 million wildebeest, zebra and gazelles follow the rains in search of new grass. They make their way from the Serengeti to the Masai Mara somewhere around July and August, and usually arrive in September. The crossing of the Mara River along the way is one of the highlights of this spectacular event. They slowly head back into Tanzania around October. Dinner and overnight at  Mara Serena Lodge
Day 6. Masai Mara – Nairobi
Early morning game drive before breakfast. Breakfast and then return to Nairobi.
Amboseli Serena Lodge
Lake Naivasha Simba Lodge
Mara Serena Lodge